Searching for the best home security system for your elderly loved one shouldn't be difficult. Although, there are a few specific things you need to think about when picking the right home security systems for seniors. Most Seniors may not be tech-savvy so something that has a high ease of use will be vital for peace of mind along with safety.
Read till the end for answers to all your queries regarding self monitored home security systems for your loved ones!

How to pick the best home security systems for an elderly person
Choosing the right home security companies is a huge task. However, once you know what to look for before buying, the job gets less complicated. Pick the right home security system by following the listed points-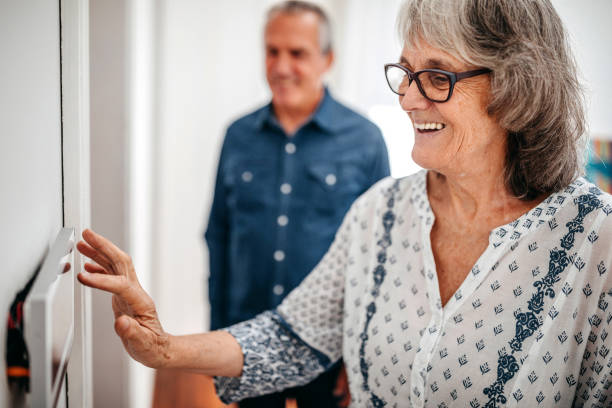 Home security companies
First things first- make a list of the best home security companies. The need of picking the suitable home security system varies according to the requirements of every elderly individual and their loved ones. Some require entry sensor, alarm systems, window sensors, or smart home options.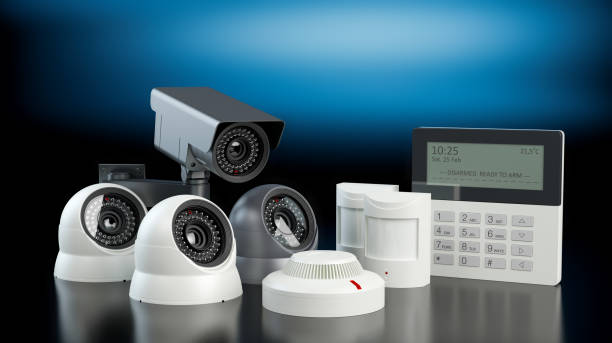 In that case, it is necessary to list out your needs. We have a detailed list of the top home security companies that offer ease of use, money back guarantee, and are riskless for the elderly. To make your search easier, we have elaborated on the home security systems of providers listed further in the article.
Security cameras
The crime rate in the US is very high, and almost 1 out of 10 seniors have faced some kind of theft or crime. Naturally, you will care about your elderly parents or grandparents and require 24/7 surveillance home security system through camera feeds. Security cameras come in various indoor and outdoor cameras or video doorbell cameras.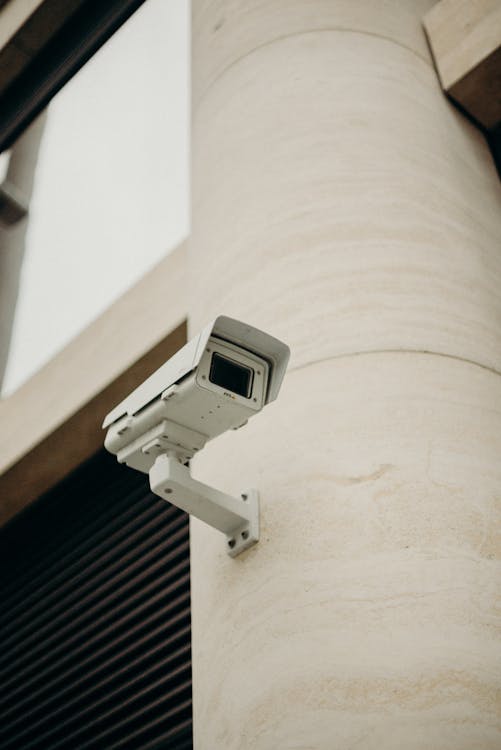 Here are some essential points for the safety of the seniors–
First, take the consent of your parents to install video cameras.
Before installing a video camera in their bedroom or bathroom, keep their privacy and peace in mind.
Ensure the security system is safe and doesn't leak any footage or private data.
Seniors should not have an issue installing the wireless systems of security camera without hiring a professional.
The security camera should be feasible for seniors but also affordable for you.
Outdoor cameras like doorbell cameras for doors and windows help watch over the surrounding activities. Video cameras records the footage, and you can watch it anytime on smart devices. Also, make sure you have good cellular networks of a certified media company so that you can watch the footage live on your device.
Professional installation
The main advantage of home security system is build your own option or through professional installation. Home security company like SimpliSafe offer DIY installation, the best home security systems that benefit many seniors to avoid any extra installation fees. One can always require professional installation as well to be extra careful.
Only certain people can install DIY systems. Talking about professional assistance, not every older adult is well-acquainted with the hardwired systems or wireless technology required for the setup, especially for alarm systems, temperature sensor or heat sensor, and extra sensors. So, we would recommend seeking professional help for home security systems.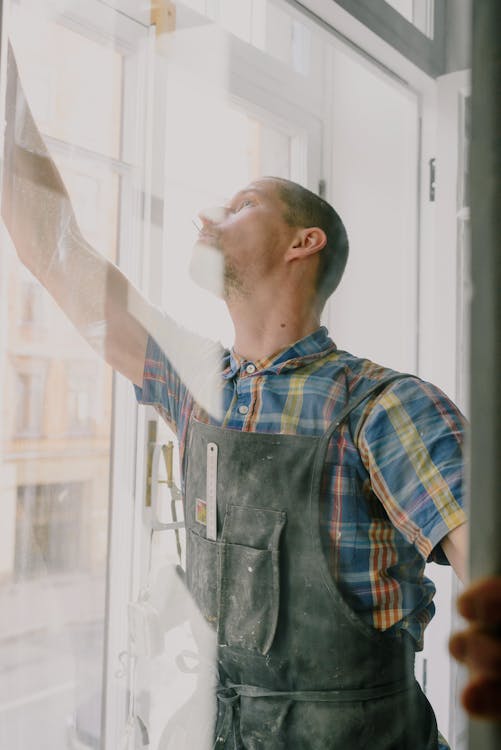 If DIY home security systems is getting tough, call the home security systems company, and they will send a professional to your doorstep. Please note that the starting price of professional installation mostly starts at about $100 (One-time fee).
Professional monitoring
After a successful professional installation, it is time for tracking the safety of your dear ones. Professional monitoring is vital for medical emergencies, fire breakdown or anything. Most security systems come with home security packages at monitoring fees that alert the caretakers or base station in case of break-ins.
If the motion sensor goes off, a mail or a text is sent to the family member, and they can seek immediate help. However, a professional monitoring system at monitoring fees ensures the seniors receive direct professional service for their ease of use. It would be helpful to seek a monthly rent of the home security packages to prepare your loved ones for worse case scenarios.
Price points vary depending on different factors like upfront costs, but best price starts at $10 per month, where the alarm companies offer long term contracts. You can always opt for a self-monitoring system and cellular monitoring on your own.
Smart locks
Aging adults require more care, and what's better than smart home automation for them? Smart home create a brilliant feature of smart locking the door and windows allowing keyless access to individuals. The smart lock ensures a smart locking system that lock garage door automatically.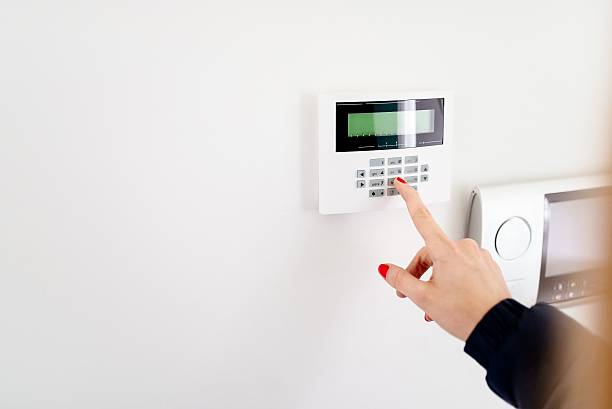 For example, if an elder goes out for some work or goes to bed, they can switch on the security system from the control panel and smart door locks automatically at that time. Home security with a passcode is also applicable to lock doors and equipment for home security.
So, you may update the usual door and windows and window decals with smart door locks.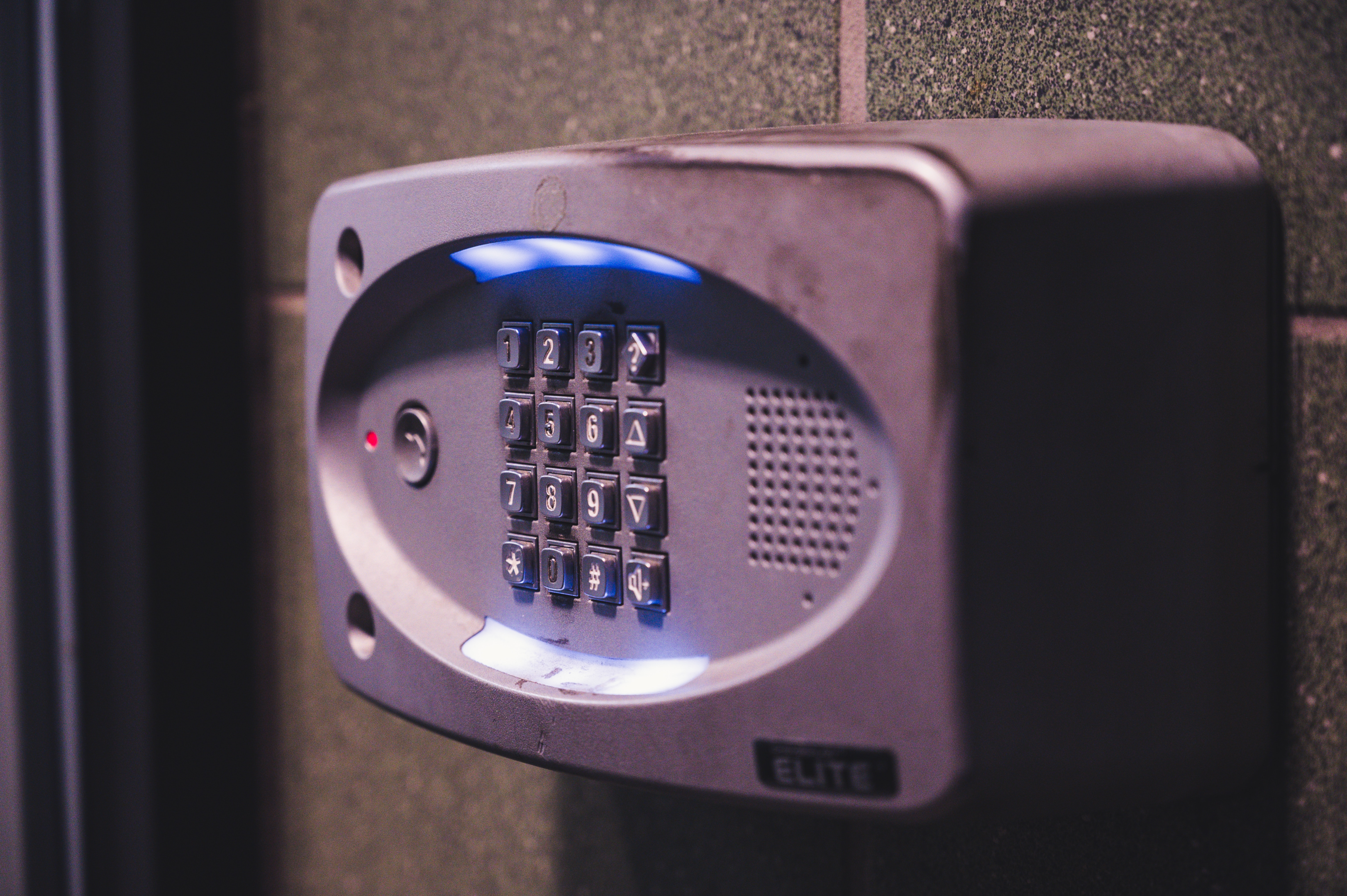 Home automation
Constantly calling to keep a check on your parents is a task, especially when you're away or busy. If that is so, then gift them an untroubled and comfortable living experience with smart security systems. It includes a smart package of everything from smart locks and smart lighting to smart voice control through your phone.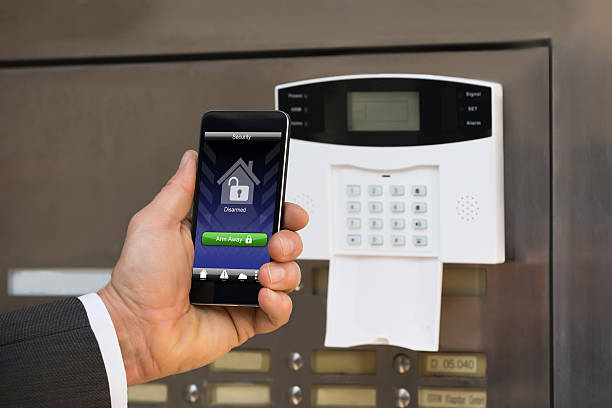 As the name suggests, it is a wireless or hardwired systems giving motion detection. Turning on the lights automatically, closing the front door and remote access are essential security equipment of the home security systems. To top it all, smart home security turn lights on and off and schedules time. For example, the lights will go off automatically when you set the alarm from your cell phone.
Security for seniors is ensured through motion sensors and entry sensors and various home automation features like smart thermostats. A smart thermostat has advanced features that keep the house warm during winters and cold during summers, and less energy consumption. Therefore, opting for home security system equipment is always smart for older adults.
Control panel
We have been testing products for home security systems offering several remote control and AI automation feature. The technology has grown to leaps and bounds, so the security systems have adapted different features to make automation easier for you. There are multiple smart home control options present in the standard control panel.
First of all, the well-equipped seniors with smartphones can access the control through smartphone app. A good mobile app will notify the owner in case of issues related to sensors or false alarms with live footage. Keep testing the security system to avoid false alarms. The smartphone app on your phone is linked with voice assistant devices like google assistant and Alexa.
A user-friendly mobile app like Vivint mobile app, SimpliSafe, or Frontpoint mobile app has an easy interface compatible with everyone. Most of the customers who are not tech-savvy can use the remote control. One can fit the remote access devices near indoor and outdoor cameras with a touch screen control panel or touchpad and make your own system.
The Best Home Security Systems For Seniors
After testing products, we have enlisted the best security companies to protect senior citizens. We have picked the companies that offer right home security system, excellent customer service and help you save money- everything in one custom package. These security and alarm companies provide features like hazard sensors, smoke alarms, temperature sensors, panic buttons, and low equipment costs
We will give a deep, detailed description of these companies further in the article, but let us show you an overview of some key features below. You can vouch for these companies to protect your entire home with smart home automation!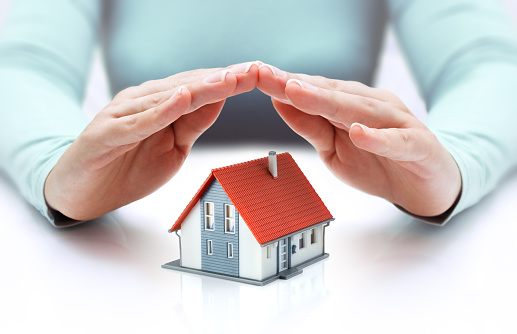 `
1. ADT Best home security systems – Best Overall
If one company that is by far the best home security systems which will suit every family, then it has to be ADT home security system. ADT is one of the top companies offering everything suitable to protect the elderly and aging adults. Technology is never an issue because ADT offers a traditional keypad controlling system and a touchscreen panel.
Being one of the oldest players in the market, ADT is always the first choice for every age. It is also one of the few smart home security systems or home security company dealing with an affordable equipment of old-fashioned keypad and new wireless wi fi technologies.. In case of difficulty, your loved ones can opt for LCD command panels that are easy to use.
ADT offers-
Entry sensors for garage door and windows
Entryway sensors and glass break sensors in case of emergency
Live video monitoring with smartphone app
Environmental sensors like carbon monoxide detectors and flood sensors
customize the package without charge
Yard signs and senior discounts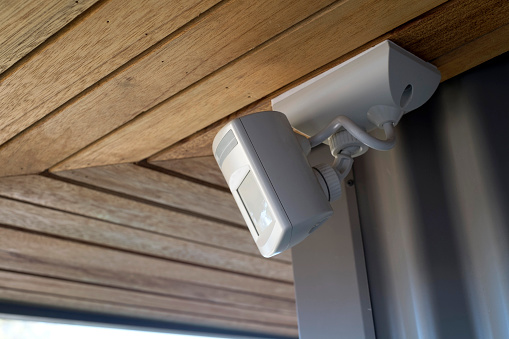 2. SimpliSafe security system – Best
Based on our research, we will highly recommend SimpliSafe for seniors. SimpliSafe offers an affordable DIY home security system for customers having mobility issues. As the name suggests, it is a safe and straightforward DIY home security system that does not require long term contracts.
However, installing a video doorbell camera requires some crucial machining processes. If they want professional help instead of a DIY home security systems, they can opt for it, and appropriate authorities will reach their doorstep. It is totally up to you if you want or don't want to pay for the security per month, but we suggest you choose a plan for a monthly fee of $15.
SimpliSafe offers several features for their customers; some of them include-
Arm or disarm the security system
DIY security systems and voice control systems like Amazon Alexa
Affordable indoor security camera
Smart locks and home automation features like smart lighting feature
Quick response times and apt for slightly larger homes
SimpliSafe's packages start at just $24 per month and 2 month money back guarantee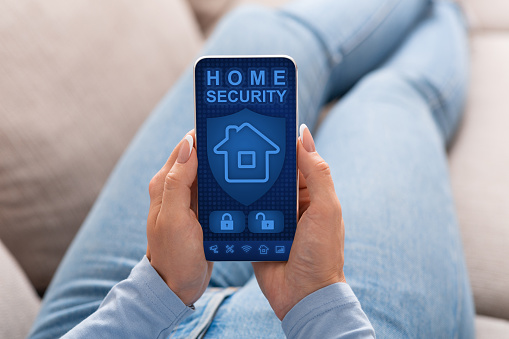 3. Frontpoint security system – Best
If there is one home security system that is truly an intelligent choice in every way, then it has to be the Frontpoint system. Frointpoint has a good reputation and ability to perform everything from DIY home security systems and professional monitoring. Customers can install the entire setup in a few minutes; it is easy for ageing adults.
One of the best things about Frontpoint is a wireless setup. You can easily install the door and window sensors and other equipment in the desired location and connect them to wi fi.
Frointpoint security offers-
Smartphone geolocation service for add ons
Smart door locks with a unique PIN
Quick response times
wireless systems
It is available with a month-to-month contract after paying upfront
4. Brinks home security system – Best
Brinks security system is one of the most excellent company with special features and smart home products when it comes to the protection of seniors. It offers multiple plans to protect that simply make it the best in the market. Be it DIY systems or professionally installed systems, Brinks security has the best customer service out there.
Customers are in for a massive treat for their security needs. It includes 24 7 professional monitoring, easy install a mobile app, and three packages: actual, complete and ultimate at different prices. Brinks also came up with an innovative product called Nest security, which supports voice control and a year warranty.
It offers-
Easy installation.
You can customize or upgrade your system.
Flood sensors and smart locks
Per month contract period available
24 hours professional monitoring
5. Vivint home security system – Best
Seniors look for less complicated smart home company for protection. You can control their smart tools through the Vivint app or hub, an all-in-one place for control. If this is the case with you, then Vivint smart hub shall be your go-to stop.
Vivint offers-
Voice assistant control through Amazon Alexa or Google assistant
Smart thermostats to make your elders comfortable in their homes
Vivint app allows self-controlled monitoring plans.
Smart security service at just $29 per month
1. ADT home security systems
One of the top picks on the list is the ADT security system providers. Seniors get the advantage of traditional keypads and touch screen panels.  You can prefer DIY installation or require professional installation; the choice is yours.
Equipment- ADT offers a comprehensive equipment option in its package. It includes Google smart home hub, two motion sensors, panic alarm buttons, and various other features depending on the chosen package. Different types of equipment are video monitoring, remote LCD panel and touchscreen.
Package- It's package consists of custom, starter, and starter plus packed with a range of facilities. The custom package being the standard combo is comparatively cheaper.
Cost- One of the best things about the ADT home security systems is that it has the ability to offer senior discount of up to 20%. Although the package starts at $45.9, you have to pay an additional fee of $59 per month for additional home automation and monthly monitoring service. You can choose between upfront costs or save with monthly fees of 36 months.
Installation- ADT offers professional installation at $99. The cost may increase if you buy a security system as well.
ADT requires a professional monitoring service linking the system to professional centers. The centers are connected with the servers and utilize cellular communication in case of power drainage. Therefore, ensuring 24 7 service.
Additional features include: 
An environmental sensor create alarming sensor.
30 day trial period
Carbon monoxide sensors.
Easy to establish irrespective of the home size.
Mobile app for constant monthly supervision through different devices.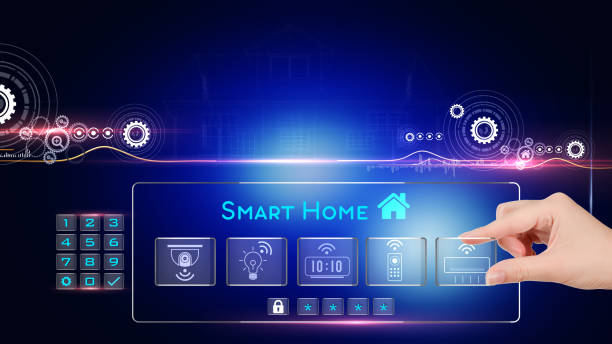 2. SimpliSafe home security systems
SimpliSafe system is an easy to install paradise for every ageing adult because of its convenience. The equipment is affordable, ensuring good quality in budget. You can either DIY home security system, or call for professional help to protect them. SimpliSafe is the best package under a stellar deal with a sleek and stylish exterior.
Equipment
SimpliSafe has the ability to offer other equipment-
Smart home equipment offers a contract including a smart thermostat, Google home, voice control like Amazon Alexa.
Motion sensors like intrusion sensors are available at a much cheaper cost than other competitors. They are starting at $30 for professional installation.
Indoor security camera comes with SimpliCam providing night vision lighting and motion detectors at just $4.9 per month.
The two way audio doorbell camera and smart locks protect your house from thefts.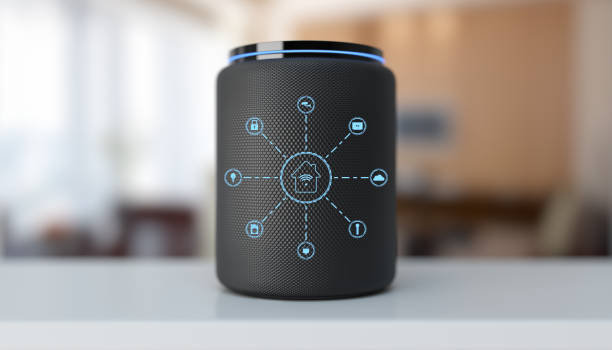 Package
SimpliSafe's packages have high-security controls like a panic button for immediate help. A high-frequency bell is attached that creates heavy noise in case the intruder breaks in and, therefore, alert the homeowner and neighbourhood. It's high quality equipment has the ability of protecting against break-ins, glass breaking and fire.
Cost
SimpliSafe prices start from $230 and above. Its monthly monitoring plan starts at $14.99 and goes up to $24.9 per month under an interactive plan. However, you can add tools like smoke alarms, outdoor cam or other sensors separately.
Availing of an interactive plan would be the best because of monitoring contract and remote smartphone access. This access helps keep a check on your parents without disturbing them.
Installation
People of any age can easily install SimpliSafe security. It is that simple! However, some may find the process a little typical. In that case, one can require installation options. Also, a pro-set-up is available at just $79 to cut down any extra effort by you.
Monitoring Services
SimpliSafe offers 24 7 video surveillance at a nominal cost where the sensors are monitored by the professionals all the time. Caretakers can also watch through mobile apps on their smart devices. The company sends a medical alert systems to the family members and emergency personnel in case of help.
Additional Features
Yard sign and window decals comes handy with the home security packages.
No pressure of long term contracts.
Panic buttons, smoke detectors, night vision and door and window sensors.
Motion detector/ pet-friendly and doesn't trace the weight of up to 50 pounds.
60 day trial period and two money back guarantee
3. Frontpoint home security systems
Frontpoint home security is a go-to smart home automation company for most the adults because of its pet-friendly interface. It uses heat sensors that detect the pets up to a certain weight and helps in security monitoring of their pets. Company offers a DIY installation, and people who are a little aware of technology equipment can easily install them in an hour.
Equipment
Frontpoint system's equipment includes a smart lock, wireless camera, motion sensor, door sensors and doorbell camera that protect your home. You can check your doorstep anytime with the help of a doorbell camera that senses motion.
Package
Frontpoint offers an all-in-one customized package that allows DIY installation and professional setup. You can choose from different types and sizes of sensors and systems with packages starting from $99. Frontpoint hub is a fantastic feature that can swiftly connect between cellular network and wifi to stay online.
Cost
You may either pay upfront or choose a monthly monitoring contract. Else, Frointpoint home security has launched an ultimate security plan enlisting everything from home automation to 24 7 professional monitoring to protect your home. This package starts at $49 per month.
Installation
Frontpoint system does not offer a professionally installed system, but the entire building is wireless so that you can install your own system. However, if seniors still need help, they can seek professional advice through customer service. Frontpoint's customer service is considered the best customer service of any home security system.
Monitoring Service
Frontpoint offers complete 24 7 professional monitoring as monitoring agents. Emergency services are also included in their starter kits and package to avoid extra charges from customers.
Additional Features
Frontpoint offers several other features apart from the ones mentioned above-
Outdoor camera and remote key fob
Keyless remote controls
Smoke detectors / motion detector
Smart locks
A long-term contract is not required
4. Brinks home security systems
Brinks is a company offering several features to secure senior citizens from unwanted thefts. It has a record of excellent customer reviews in just a short period. Not just this, Brinks has a lot more to offer for ageing adults.
Equipment
Brinks equipment package consists of a smart home security system, home hub control panel, different motion and multipurpose sensors, and more.
Package
Brinks security system is divided into three innovative security packages- Essential, complete and ultimate. The ultimate package provides yard signs, voice assistants, cellular monitoring, everything.
Cost
The cost depends on the package you choose. It starts at $29 per month, excluding startup charges of purchasing the equipment, which goes up to $200. You can go for a month-to-month payment and take a 30-day trial or 30 day money back guarantee.
Installation
You can install the security system yourself or call for a professional.
Monitoring Service
Brinks provides 24-hour surveillance for its qualified customers.
Additional Features
Customers can upgrade their systems.
Nest security and Nest tags that comes in four security packages.
Two-year warranty and no long term contract on the product.
5. Vivint home security systems
Thanks to Vivint's home security system, setting up a smart home for seniors is not a task anymore. Vivint offers an array of smart home functions like an automatic lighting system that instantly turns on the light after disarming the system. There are many more features to vouch for.
Equipment
Vivint home security is the best company for home security. In case of break-ins, its motion detectors turn on the alarm system to notify the concerned authority. Vivint smart hub and phone app are single click platforms to access all the necessary features to protect your elders.
Package
Vivint's package is split between smart security, smart home, and smart home video containing outdoor and indoor activity sensing, professional monitoring, and many more. All of these are available at different per month costs.
Cost
Vivint customers root for it because of affordable prices. Its starting price is $29.9 per month with a customized package.
Installation
You can contact the customer support team Vivint and book a consultation call to know about everything related to the equipment.
Monitoring Services
Vivint offers 24 7 professional monitoring. In case of break-ins, Vivint alarms you and its monitoring center both. If no one is available, it sends help from the appropriate authority.
Additional features- 
You can customize and build your own system.
Touch screen control panel
Customization varies from video recording, a door sensor, doorbell camera, se3curity kit and Google home.
Vivint smart hub contains a mobile app known as sky app for mobile alerts.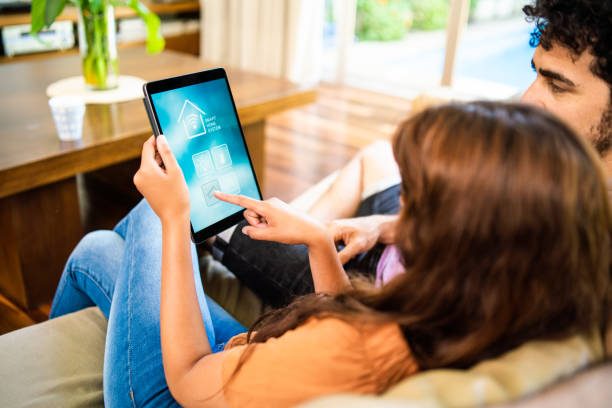 6. Arlo
Arlo is a smart security system and centerfield media company excelling in wireless security cameras offering 24 hours surveillance. To save your time it connects via both cellular networks as well as wi fi.
Equipment
Arlo is a smart security camera brand helping aging adults detect the outdoor and indoor activities in their entire home. It fulfils all your camera needs when it comes to protection.
Package
You can customize Arlo's package. It vary depending on the number of cameras. They offer a 7-day trial under cloud plan, as a part of their package.
Cost
Exact pricing of the setup is somewhat near $100. The monthly costs starts at just $4.99.
Installation
They offer indoor and outdoor security cameras under monitoring plans for surrounding through the screen. It is a wireless setup and does not require professional help.
Monitoring Services
Arlo comes with window cameras and outdoor cameras. In some instances, a monitored security system is available.
Additional Features
Wireless DIY security system
two way audio outdoor camera
Fall detection and fire alarm installed
Cloud storage, remote key fob and noise cancellation
7. Nest Secure
Nest secure is a new technology of home security systems launched by Brinks. It uses Google Assistant and comes with Nest hub and Nest tags.
Equipment
Nest Secure's custom package contains several features like smart display, cameras, door sensors, Smoke detection, and gas alarms.
Package
Nest Secure comes in four packages- Nest guard, Nest detect, Nest tag and Nest companion app.
Cost
The starter pack starts at $399. You can purchase other features like Nest Detect at $49 each.
Installation
You can easily install Nest Secure yourself. Or if you don't have much idea about wireless products, then contact Brinks security to do the needful.
Monitoring Service
You can self-monitor Nest Secure without charge. However, in case of professional help like medical emergency , contact Brinks security system.
Additional Features
Nest app monitors and control alarm system through wi fi
yard sign/security logo and motion sensor
8. Wyze
Another leading systems is Wyze, a USA-based home security systems. It is one of the premium smart home companies specializing in advanced AI features.
Equipment
Wyze, like its competitors, offers DIY installation. Its components are wireless and run on batteries.
Package
Wyze package covers motion sensors, keypad, and Wyze sense hub.
Cost
Security equipment cost starts for $14.99 per month, making Wyze the most affordable setup for home security.
Installation
Installing Wyze is a cakewalk with a DIY setup and comprehensive equipment options. No heavy machining is required because the components are wireless.
Monitoring Services
Wyze provides professional monitoring through a Noonlight sensor. The user can press the panic button in break-ins, and immediate home security agent will reach the doors.
Additional Features
Pairing with Google assistant
Built-in Alexa is available on the Wyze app
Longer battery life of up to 1.5 years
9. Cove
The cove is another smart choice for home security for adults with easy DIY. We're not saying, but customer reviews are!
Equipment
Cove package includes several pieces of high quality equipment. Its home security package is divided into Basic and Plus offers.
Package
Cove offers a package of professionally monitored system with a life-time warranty. Being the most affordable system security, its month-to-month rates are pretty decent for every buyer.
Cost
You can choose either of the two packages. The basic plan costs about $15 per month, plus plan is priced at $25 a month.
Installation
The Cove is easy to install with a smart home DIY option and professional monitoring.
Monitoring Services
Cove security kit is accessible with a self-monitoring facility. For professional monitoring, seniors can pick either of the two plans at some charge.
Additional Features
60-day money back guarantee
24 7 customer support
Pet-friendly and glass break detection
Thermostat and smart lock
Senior home security System FAQS
Do seniors need security systems?
As our parents grow old, they require child-like care with health problems like difficulty in walking and hearing aids. You can't be present all the time, so gifting your seniors at home with smart home devices is the best thing one can do.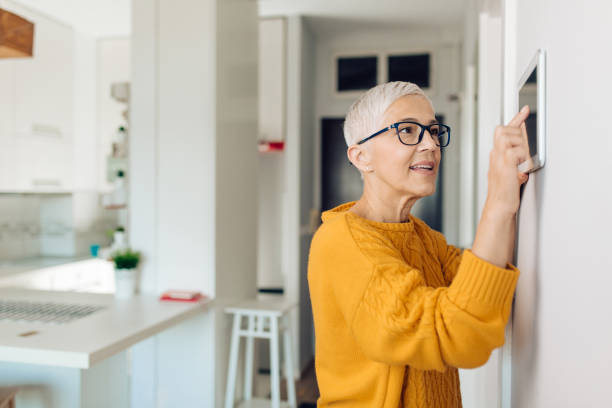 Is SimpliSafe good for seniors?
SimpliSafe's package consists of both easy DIY and professional assistance. They can either install it themselves or seek professional help. Their real-time system running notifies the caretaker and appropriate authorities during an emergency making itself the best security system.
Can seniors get discounts on security systems?
Yes, companies like ADT offers senior discounts and limited-time current deals as well. Other security systems also run occasional current deals for seniors with fixed income.
What is the most effective senior home security systems?
SimpliSafe and Vivint are the most effective user friendly security systems. They offer the best bets, mobile app and home automation. Our final thoughts say that security systems like Protect America is also the best system because of its mind-blowing best price and easy DIY security system.  Other brands like abode prices start at $290 for starter kit called iota Kit Elite.
How can I monitor my elderly parents at home?
The companies, as mentioned earlier, offer 24 7 professional monitoring for seniors. If there is a break-in or any hazard, the motion sensor immediately detect and alarm the caretakers through mobile alert.
What is the range of the SimpliSafe panic button?
SimpliSafe panic button can arm and disarm up to a length of 9 meters from the source. Pressing this button notifies their control center and help is rushed at your doors.
Does SimpliSafe have a medical alert?
When you press the panic button, SimpliSafe's control center is notified of danger and considers medical alert system for medical emergency.
Do all security companies offer professional installation?
Yes, almost every security company offers provide assistance if you require professional guidance or build your own option. However, there are a few home security providers that do not provide this service.